Dilton Doiley (New Riverdale)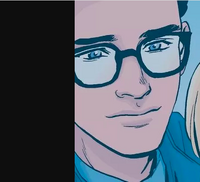 Characteristics
Status
Origin
Character Links
Dilton Doiley is the smartest student attending Riverdale High.
Dilton creates an app that allows users to rate almost anything, intending it to be used on things like the best spots to watch sunsets or take romantic walks; Reggie, however, turns it into an app for rating people, usually negatively. [1]
He is friends with Moose, tutoring him so his grades are high enough to continue to play football. In return, Moose ensures Dilton doesn't have to worry about bullies.
He is also the best at dancing.

Powers and AbilitiesEdit
Powers
None
Related
Links
Footnotes